WATCH: Florida Man Robs Old Woman on Elevator and Then Has to Ride With Her BROWARD COUNTY, Fla.
This guy is completely insane..
The World's First Wingsuit Landing without a parachute. Stuntman Gary Connery jumps from a helicopter at 2,400ft flying a wingsuit and lands in boxes.
A state bill could force 16 Florida colleges to change their names, including Florida SouthWestern State College. It comes one year after the school changed its name from Edison State College. It was just last year the school and campus when through big changes, including a new sign with the new name. Now, we are learning […]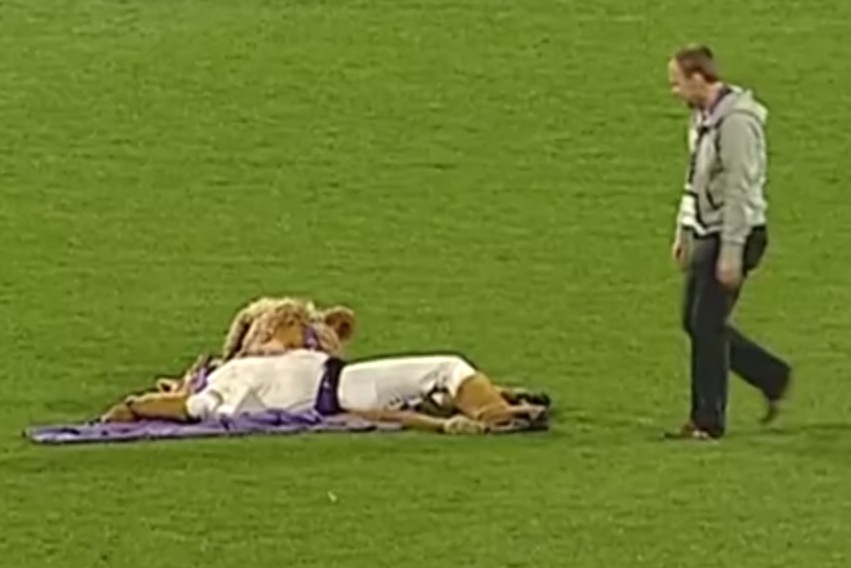 Maybe keep this mascot away from the children. After Austria Vienna's game with Wiener Neustadt at the weekend, their mascot, Super Leo, ran onto the pitch, and we suspect it wasn't his greatest performance…
Ellen Albertini Dow, who rapped her way into our hearts in the 1998 movie The Wedding Singer, has died. She was 101. Los Angeles' Pierce College Theater department announced the Monday death on Facebook. Eugene Dow, Ellen's husband, founded the theater department there. Dow's agent Juliet Green confirmed the death to Deadline.
Jimmy & Jack do a shot-for-shot remake of Extreme's "More Than Words" music video. Subscribe NOW to The Tonight Show Starring Jimmy Fallon:
My son(5year old) acting Bruce Lee's nunchaku scene HD My son(5year old) acting Bruce Lee's nunchaku scene My son(5year old) acting Bruce Lee's Nunchaku scene.