Jason Taylor — former superstar defensive end for the Miami Dolphins and "Dancing with the Stars" alum — has just learned juice bars and banks don't…
It was Kenny Stills Highlight Day at Dolphins camp Monday – before practice and during it.
The next Albert Haynesworth? Highly unlikely. Big-ticket free agent Ndamukong Suh should be worth every penny… as long as the Dolphins let him do what he does best
Breaking down the Dolphins-Bears matchup.
There's so much to focus on tonight. Here's 10 things that quickly come to mind.
Imagine what it's like to be Williams walking into his unit's meeting room and sitting there, among others, is the best defensive tackle in the league in Ndamukong Suh and one of the most elite pass rushers in Cameron Wake.
Miami Dolphins release first depth chart with few surprises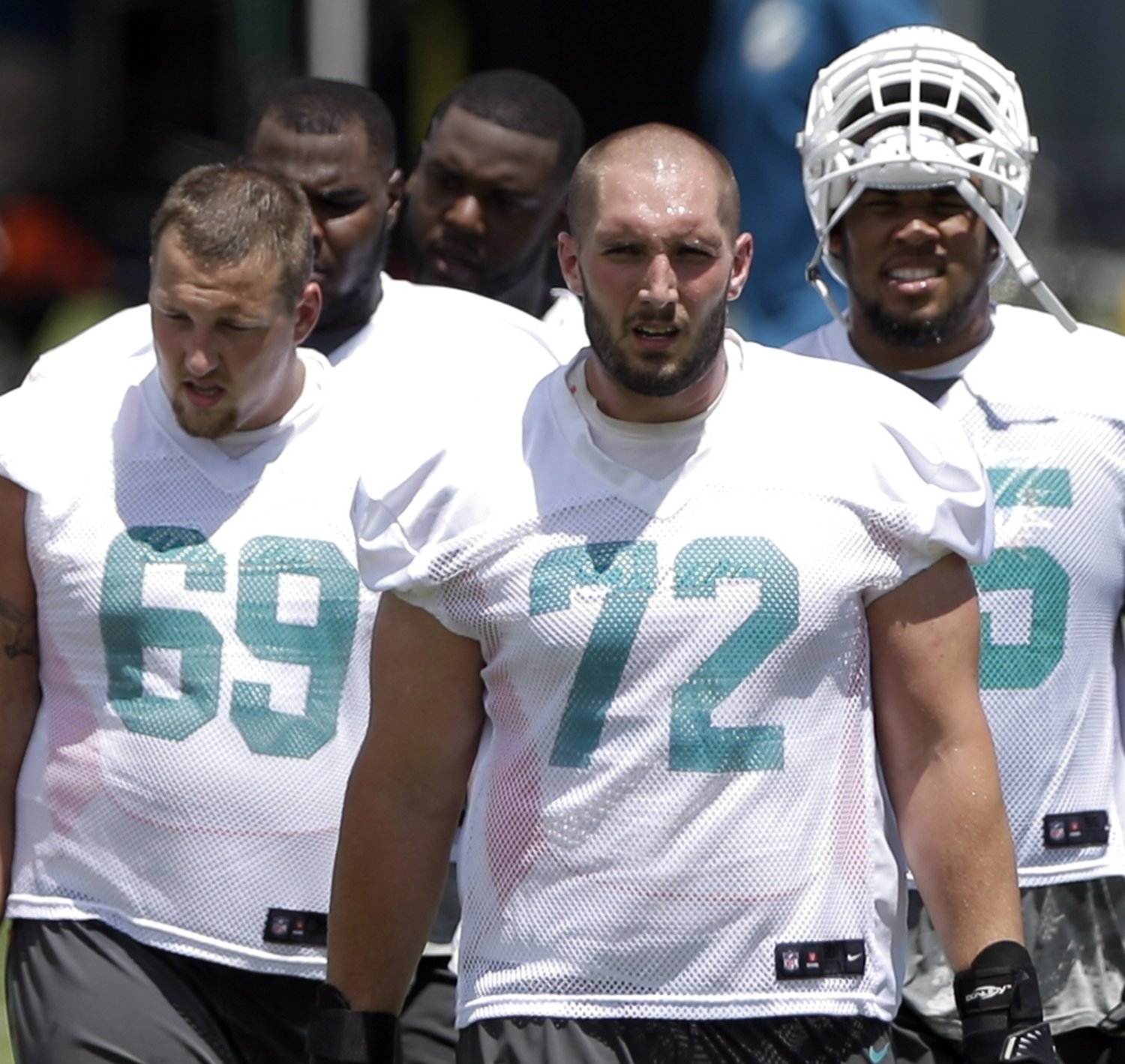 Miami Dolphins news, rumors, scores, schedules, predictions, picks against the spread, free agent updates, power rankings, mock drafts and more
Billy Turner was replaced at right guard by journeyman Jacques McClendon in practice, and Evan Mathis is still an expensive option for the Dolphins.